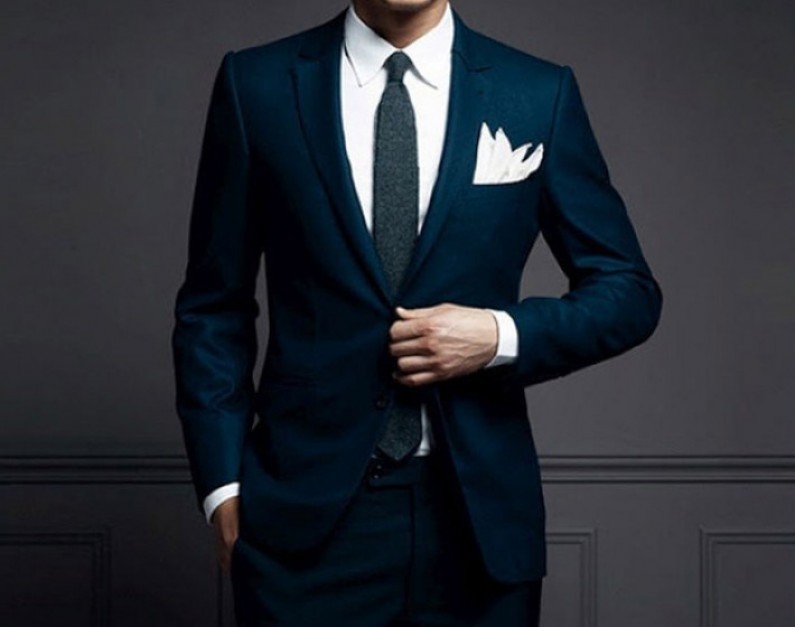 Fashion fads come and go… a law of the Universe.  However, a couple of iconic trends were made and will survive past twenty thirteen.  Naturally, you avoid the fads of the new year… but these are 12 trends to become very well-acquainted with because they're not going anywhere.
1.  Boots with Suits
Towards the end of 2013 this look was born to perfection.  It's adapted into more of a dress shoe that goes past your ankles.  Not sure who put this in the spotlight but we're glad they did.
2.  Pattern button-ups
Don't you hate it when you own a button-up in every color?  A common problem for style enthusiasts.  Well thankfully our problems have been solved.  Let your shirt do the talking and just smile with each pair of eyes caught.
3.  Plaid Blazers
Think your suit game is on point?  Unless you have some of these in your arsenal you are dead wrong, my friend.  Plaid blazers have created a serious presence and even if your pants aren't plaid you can't go wrong with one of these.
4.  Nautical Sweaters
Nautical inspired style has become timeless,  from winter peacoats to long sleeve striped Breton shirts.  Nautical inspired sweaters are a ship that will never set sail.
5.  Exquisite Knots
It's 2014 and we are still using Windsor knots.  We should all be very ashamed.  Luckily some radical member of society decided to start incorporating some exotic knots into his wardrobe and the result is mua.  This is still a young trend, so we have much to look forward to in 2014.
6.  Ankles
We all have em, don't be afraid to show them.  Bare ankles are a power look.  Show a little ank and they know you mean business.
7.  Varsity Jackets
Even if you graduated 20 years ago, it's still cool.  Varsity jackets made an impact in 2013 and they'll follow through well into the new year.
8.  Dope Pockets
In 2012 we saw classic T's with a front pocket and in 2013 they decided to take it up a notch with some dope pocket designs.
9.  Suit and T
Replacing your button-up with a simple or graphic T-shirt will add a casual swagger to your look.  You can take part in casual Friday, still looking sharp.
10.  Camo/Floral Print
It started with shoes and slowly moved its way up to pants.  Now we're rocking camo and floral print with everything in between.
11.  Jean Jackets
One of these will add a classic yet modern look to you that can't be duped.  Be warned though, it's still not okay to wear denim on denim.
12.  Perfect Tailoring
If more then anything 2013 was the year of the tailor.  Since the beginning of the year European fashion houses gave chunky and "power" suits the boot.  Everything was made to fit, no exceptions.  This has inspired and opened the door to many new looks.