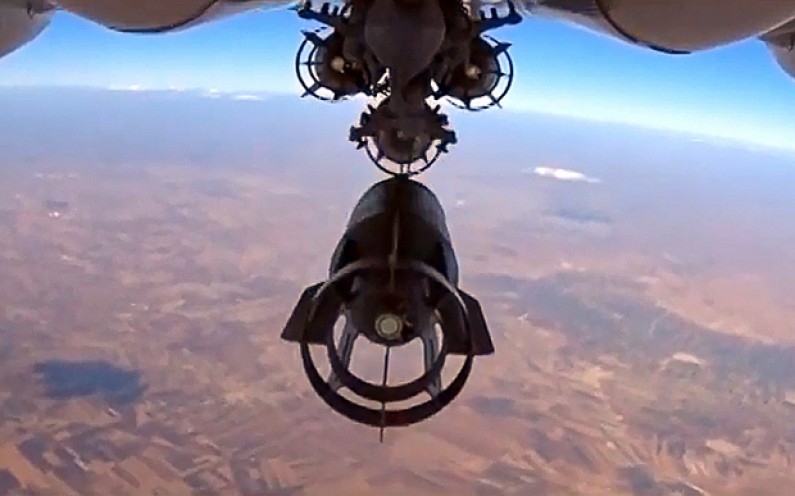 VIA NBC News by Alexey Eremenko
Russian President Vladimir Putin's approval rating has reached nearly 90 percent largely thanks to his military moves in Syria, according to a new nationwide poll published Thursday.
State-run pollster VTsIOM said a record 89.9 percent of Russians approved of Putin in its latest weekly survey — up from 86.6 percent a week earlier and above the previous record of 89.1 in June 2015.
"Such high approval rating of the president of Russia had to do mostly with the events in Syria, [and] Russian airstrikes on terrorist positions," VTsIOM said on its website.
Moscow claims the air operation in Syria is aimed at weakening ISIS. Western officials have questioned whether Russia is actually targeting moderate rebels in a move to bolster its flagging ally, Syrian President Bashar Assad.
Putin's rating had been hovering above 80 percent since spring 2014, when Russia annexed Ukraine's Crimea peninsula and endorsed a bloody pro-Russian uprising in eastern Ukraine.
With the latest VTsIOM poll, Putin's popularity is now just a notch below that of Central Asian dictators — who can often rack up between 90 and 97 percent of votes in elections.
While VTsIOM is a respected pollster, analysts have long questioned Russian approval polls. Studies show that in authoritarian states, polls can overstate the popularity of incumbent leaders by between 5 and 20 percent because many respondents give the answers that they think are expected of them.
The latest figures come amid a prolonged economic slump. Official data released earlier this week shows Russian household income has been decreasing for the past 11 months.
Almost half of respondents in last month's VTsIOM poll last month said they expected the economic crisis to get worse.
VTsIOM said it polled 1,600 people and that the poll's margin of error was 3.5 percentage points.