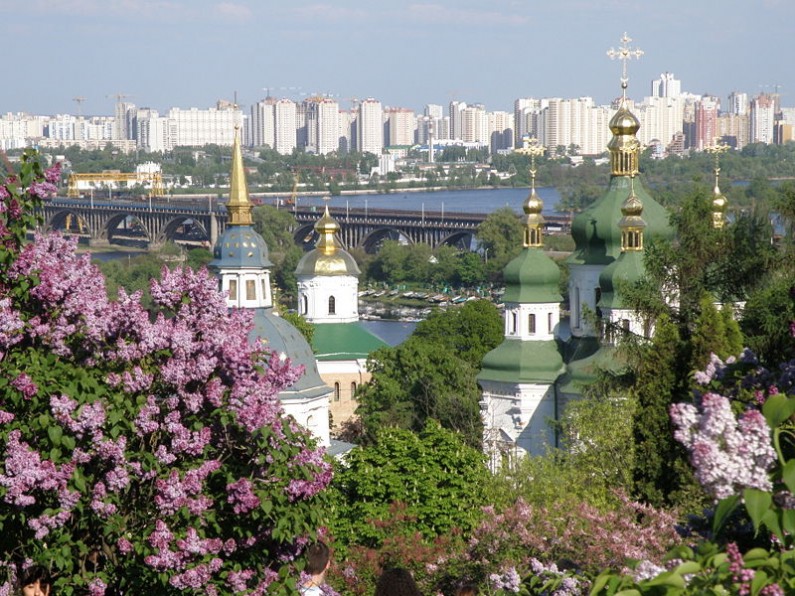 VIA "wsj.com" by Anton Troianovski, Laurence Norman, and Julian Barnes
MUNICH—The diplomatic scramble to calm the resurgent Ukraine crisis spilled into the open here on Saturday, as Ukrainian President Petro Poroshenko urged an immediate cease-fire, while German Chancellor Angela Merkel countered calls from some U.S. senators for the West to deliver weapons to Ukraine.
The international push for an agreement that would stop the fighting accelerated after Ms. Merkel and French President François Hollande held emergency talks in Kiev and Moscow in recent days. German and French officials stayed behind in Moscow this weekend to work on the deal after Ms. Merkel and Mr. Hollande departed late-night talks there Friday, a sign that substantive negotiations were continuing, a Western official close to the talks said.
Mr. Poroshenko on Saturday said the success of a first step in a peace plan—a cease-fire initiative—could be known "in very few hours or maybe maximum a few days."
Meanwhile, differences between Western allies over an approach to the crisis were apparent on Saturday. Pressure has been building in the U.S. to send lethal weapons to Ukraine, going beyond the humanitarian and nonlethal aid sent so far.
The German chancellor, who has acted as the West's chief interlocutor with Russian President Vladimir Putin in the crisis, bluntly rejected those calls on Saturday. "The problem is I cannot imagine a situation in which an improved arming of the Ukrainian army leads to President Putin being so impressed that he believes he will lose militarily," Ms. Merkel said at the Munich Security Conference in response to criticism from some U.S. senators. "This cannot be won militarily. That is the bitter truth. The international community must think of something else."
Ms. Merkel and Mr. Hollande have been working to forge a plan acceptable to the rivals that would build on the peace agreements that were reached in Minsk, Belarus, in September. A major sticking point in the talks, the official close to the talks said, was how to balance Russia's demands for more autonomy for rebel-held areas and Western efforts to preserve Ukraine's territorial integrity.
U.S. Vice President Joe Biden said in Munich the Franco-German peace initiative was "very much worth the effort," but he appeared skeptical that Mr. Putin would follow any agreement. In recent days, Mr. Biden has noted repeatedly that Russia has ignored a series of deals seeking to calm the fighting in Ukraine.
"Too many times President Putin has promised peace and delivered tanks, and troops, and weapons," Mr. Biden said. "We will continue to provide Ukraine security assistance. Not to encourage war but to allow Ukraine to defend themselves."
The vice president said the U.S. doesn't believe there is a military solution in Ukraine. "But let me be equally clear: We do not believe Russia has the right to do what they're doing," he added.
Several U.S. Senators criticized Ms. Merkel at the Munich conference for opposing the sending of arms, a move the White House has been considering. Sen. Lindsey Graham (R, S.C.) said the German government was turning its back "on a struggling democracy."
Referring to the German leader, Mr. Graham said he said he hoped she "remembers all the sacrifices that were made by so many over so long a period of time to achieve what we have today in Germany."
While the U.S. senators were adamant about supplying Kiev with arms, it still wasn't clear where the Obama administration stands on the issue. On Saturday, Mr. Biden didn't directly address the question of providing lethal weapons. U.S. officials are divided over whether to provide lethal aid and what arms exactly should be provided.
 But Ashton Carter, the veteran Pentagon official nominated by the White House to head up the U.S. Defense Department, on Wednesday told senators he likely would support proposals to give Ukraine lethal arms in its battle with Russia-backed separatists.Elsewhere, the battle over eastern Ukraine continued on the ground, as five Ukrainian servicemen were killed and 26 wounded in fighting over the past 24 hours, Ukrainian security council spokesman Volodymyr Polyovyi said on Saturday.
The rebels lost 4 killed and 10 wounded over the same period, a military representative of the self-proclaimed Donetsk People's Republic told a local news agency. At least 10 civilians have been killed in the shellings, officials from both sides said.
A local truce was extended Saturday to provide a safe corridor for evacuation of civilians from the heavily-shelled area around a transport hub of Debaltseve, Mr. Polyovyi said in Kiev. The cease-fire, which came into effect Friday, helped to evacuate more than 600 people from the danger zone.
Fighting has intensified in the area in recent weeks, raising concern that Ukraine and Russia could be heading toward a full-scale war.
Large shipments of Russian armor as well as fighters have been crossing into Ukraine to support the rebels, according to Western intelligence assessments. Moscow has repeatedly denied such charges.
On Saturday, Russian Foreign Minister Sergei Lavrov, speaking after Ms. Merkel in Munich, voiced optimism about the peace talks even while harshly criticizing the U.S. for fomenting the Ukraine conflict. "We believe there is every chance to reach a result and agree on recommendations that will allow all sides to truly resolve this conflict," Mr. Lavrov said.
Mr. Biden met with several European leaders on the sidelines of the conference, including Ms. Merkel and Mr. Poroshenko. He emphasized in those meetings that the U.S. would insist in raising the costs to Russia further if Mr. Putin didn't change his approach to Ukraine, U.S. officials said.
'This cannot be won militarily. That is the bitter truth. The international community must think of something else.'

—German Chancellor Angela Merkel
Many senior officials also believe the U.S. taking a more aggressive stand will provide some muscle behind Mr. Hollande and Ms. Merkel's peace efforts.
Ukraine's Mr. Poroshenko later on Saturday tried to play down the debate over arming his country, saying his top priority was securing nonlethal weapons, such as sophisticated radars, to aid the fight.
Ms. Merkel is scheduled to fly to Washington on Sunday for a meeting with President Barack Obama at the White House on Monday, with the Ukraine crisis high on the agenda.
In her speech to the security conference, Ms. Merkel said Russia's actions in Ukraine were in stark contradiction to its international obligations. But she also emphasized the possibility of compromise, noting diplomacy with Russia over the Iran nuclear talks and the removal of chemical weapons from Syria show that cooperation with Moscow on important international challenges was possible.
Ms. Merkel's spokesman described the German leader's talks with Mr. Putin in Moscow on Friday as constructive and substantial, saying the countries involved were working on what he called a new joint document on how to implement a Ukraine peace deal that was reached in Minsk, Belarus, in September.
The Minsk agreements, cosigned by Russia, called for a cease-fire, the withdrawal of foreign troops, the return of Ukrainian government control over its side of the Russia-Ukraine border and steps leading to greater autonomy for the separatist regions. The agreements didn't hold.
—Nick Shchetko contributed to this article