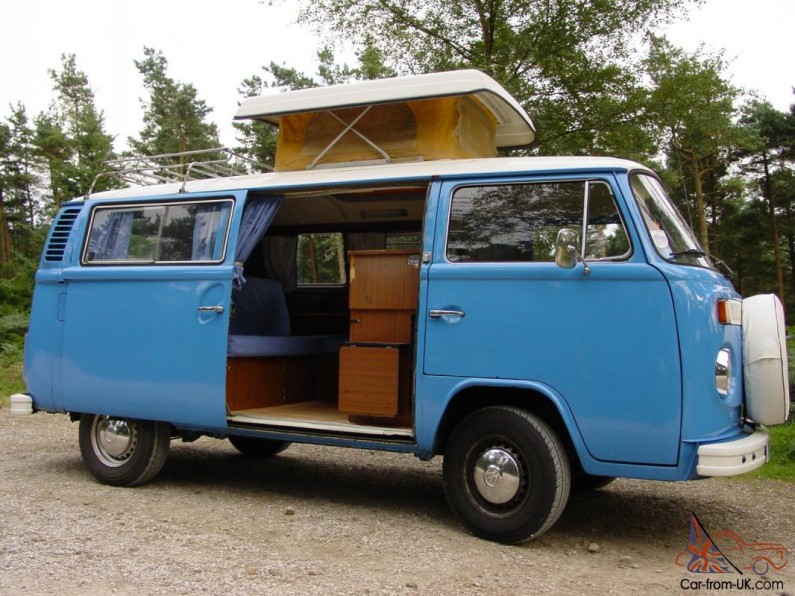 VIA Minds
The Volkswagen Westfalia Camper ceased production in 2003, but board member Dr Heinz-Jakob Neusser revealed that the bus will be coming back as an electric vehicle.
Though images of the new vehicle have yet to be released, Neusser explained that the Camper will have a small electric motor to power the front wheels; the batter packs will be under the floor.  He added that it will feature three key design cues, reminicent of the VW Bus, "first the wide, solid, D-Pillar, second the boxy design of the center section and, thirdly, the front end must have a very short overhang. The distance from the A-pillar to the front end must be very short."
The original vehicle looking something like this
There is no certainty this will hit the market, according to Neusser, but with an attractive enough cost-base it most definitely will.
And demand.  Would you drive one?  If they had solar panels in the 60's…
Volkswagen has also released two other campers in recent years, the Microbus
and the Bulli
Volkswagen has also announced it will be investing $10 million in electric charging infrastructure by 2016.
Here are some images of Volkswagen's Bulli, inside and out, with some swanky jazz music
Image Credit: http://inhabitat.com/classic-vw-camper-van-to-be-revived-as-a-battery-electric-vehicle/
http://www.autocar.co.uk/car-news/motor-shows-new-york-motor-show/volkswagen-camper-return-electric-vehicle