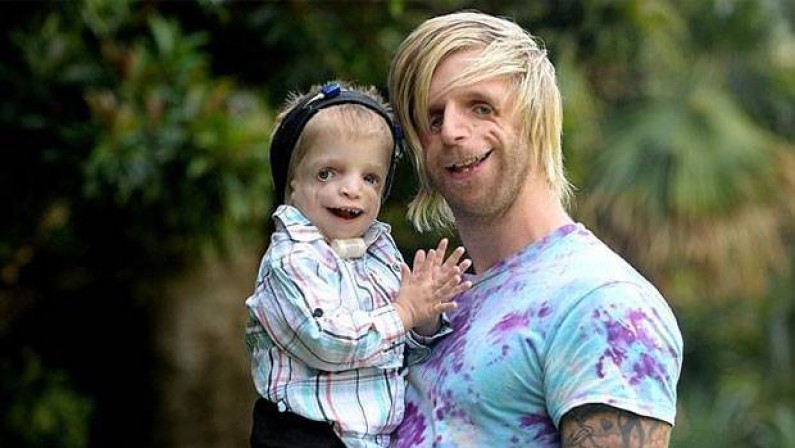 VIA "pulptastic.com" author not specified
It's always an amazing experience when we come across unique persons who use their disabilities to help inspire other people.
One such person is Jono Lancaster, a 30-year-old Brit born with a rare genetic disorder who travelled all the way to the Land Down Under to meet Zackary Walton, a 2-year-old whose battle with the same disorder is only beginning.
Both Lancaster and Zackary have Treachers Collins, which is a condition that affects facial bone and tissue development. The condition is so rare that it only affects 1 in 50,000 individuals.
Lancaster flew from London to Australia to visit Zackary after his mother, Sarah Walton, contacted Lancaster on Facebook.
On November 17, Lancaster met Zackary for the first time and uploaded an image to Facebook with the caption: "Today and over the next couple of days I get to hang out with this little dude and his amazing family in beautiful Adelaide."
Lancaster told Adelaide Now: "I would have loved to have met somebody like myself when I was younger … somebody who had got a job, got a partner and said to me 'these are the things you can do, you can achieve'."
According to Zackary's mother, "Jono is a celebrity to us — he's a huge inspiration."
Lancaster works as a model part time, and is also a patron for the charity Life For A Kid, which helps raise funds and provide equipment for children to help them live better lives.