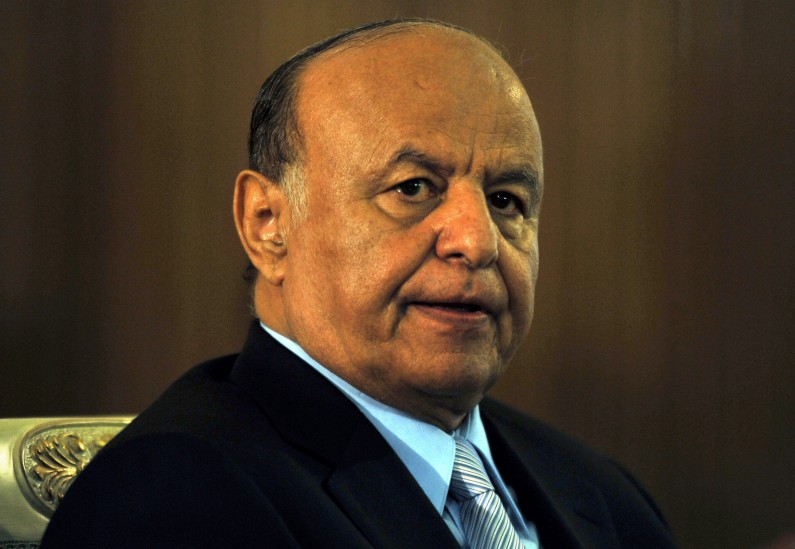 VIA "washingtontimes.com" by Cheryl K. Chumley
Yemen President Abed Rabbo Mansour Hadi is being held captive by rebels who have attacked his compound, just as the U.S. military has moved the USS Iwo Jima and the USS Fort McHenry into the Red Sea, in position to take aboard evacuees from the U.S. Embassy in Yemen if tensions and violence continue to escalate.
Various media have also reported that the presidential compound is under attack and Shiite Houthi rebels, backed by Iran, are holding the Yemeni president captive.
Yemen's information minister, Nadia Sakkaf, wrote in a Twitter message that "Yemeni president is being attacked by armed militias that want to overthrow" the government, The Washington Post reported. She also said that political talks were continuing, but that the situation was violent.
---
---
Fox News Insider reported that the positioning of the warships comes as Houthi rebels sent shells into the presidential palace. Top military officials, meanwhile, warned that a coup has begun — and that one of the embassy's vehicles had field fire.
Nobody was injured in that assault, and the embassy remains open — but officials are monitoring.
"[We are deeply concerned about the turn of events in Yemen over the last few days," one State Department officials told ABC News. "[We are] continuing to closely monitor developments … and all adjust the embassy's security posture response in accordance to the situation on the ground."
The United States has "reduced staffing and heightened security," the official added, Iran Daily reported.