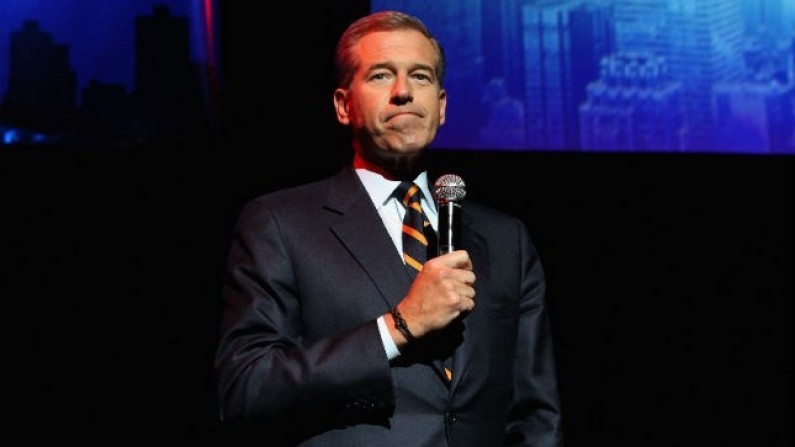 VIA "thehill.com" by Ben Kamisar
Brian Williams will step away from his daily broadcast of NBC's "Nightly News" for the next "several days," as he battles criticism stemming from his admission that he had not flown on a helicopter hit by a rocket-propelled grenade, as he had previously said.
"In the midst of a career spent covering and consuming news, it has become painfully apparent to me that I am presently too much a part of the news, due to my actions," he said in an email to NBC News staff forwarded by an NBC News spokeswoman. The note was also posted online.
"As Managing Editor of NBC Nightly News, I have decided to take myself off of my daily broadcast for the next several days, and Lester Holt has kindly agreed to sit in for me to allow us to adequately deal with this issue. Upon my return, I will continue my career-long effort to be worthy of the trust of those who place their trust in us."
The decision comes one day after various reports confirmed that the network is investigating the popular anchor. Richard Esposito, an NBC investigative journalist, is leading the inquiry, according to reports from multiple outlets.
Williams told the helicopter story as recently as Tuesday, but a report in Stars and Stripes quoted soldiers pushing back against his account of the story. He apologized on Wednesday both on-air and on his Facebook page, but that hasn't quelled all of the criticism. The American Legion has called on him to resign and a spokesman for the Veterans of Foreign Wars bashed him for "his embellishment."