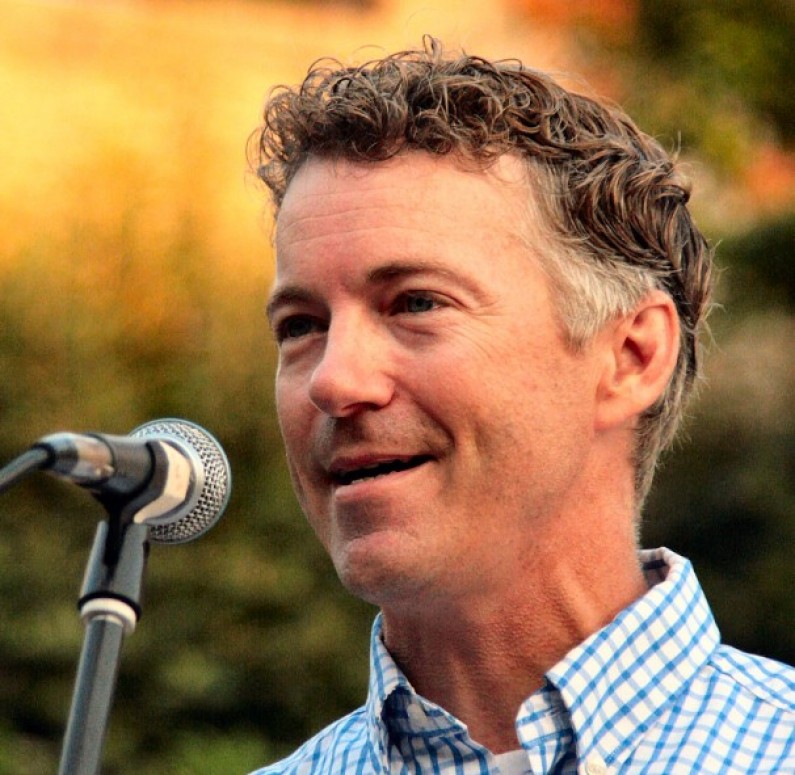 VIA "Bloomberg.com" by Jonathan Allan
Kentucky Senator Rand Paul is looking to announce his presidential bid the second week of April—if he decides to run—a person familiar with his plans said Tuesday.
The first-term Republican, who burst onto the political scene in the Tea Party election of 2010, is widely seen as a serious contender for his party's nomination in 2016. His libertarian views—on issues ranging from foreign aid to criminal sentencing rules to monetary policy—provide a contrast with some of the other top-tier contenders in the GOP.
The senator has also been quick and relentless in attacking the Democratic front runner, former Secretary of State Hillary Clinton.
 Paul, 52, has performed well in polls of the first two Republican presidential contests on the 2016 calendar. A
Bloomberg Politics/Des Moines Register poll
conducted late last month showed him in second place with 14 percent of likely Republican caucus-goers in Iowa, trailing only Wisconsin Governor Scott Walker, who was the favorite of 15 percent of respondents.
In a Bloomberg Politics/Saint Anselm poll of likely New Hampshire Republican primary voters this month, Paul trailed only former Florida Governor Jeb Bush, 16 percent to 13 percent.
With Walker surging in recent polls and Bush raising money around the country, Paul has little time to waste in securing commitments from donors and locking up top-shelf political aides.
The early April timeline would allow him to raise money for almost three months before his campaign's first fundraising report would be due to the Federal Election Commission in mid-July.
The New York Times reported late Tuesday that he has circled April 7 as a preferred announcement date.