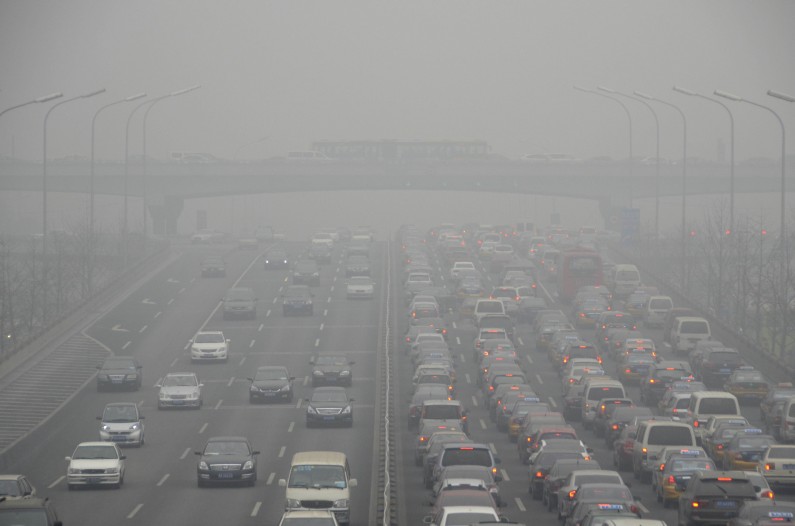 VIA "wakingtimes.com" by Cole Mellino
The Chinese government banned the environmental documentary Under the Dome, which went viral upon release garnering 200 million views in the week after it was released on the Internet for free on Feb. 28. The film exposes the devastating impact China's polluting industries have wreaked on the environment, bringing home the issue for Chinese citizens by focusing on Chinese cities' appalling air quality.
On March 7, the documentary was pulled from public file-sharing sites, and references to the film in state-run media ceased (how Orwellian), according to Bloomberg. Clearly, government officials don't agree on the issue because the environmental ministry granted Chai Jing, director and producer of the film, rare interviews with agency officials. When the movie was released, China's new environmental minister called to thank Chai Jing, who made the film, and China's state-owned media hailed the film as a wake up call.
Hao Wu, a Chinese filmmaker who's a fellow at the Washington-based New America Foundation, told Bloomberg that "It's a reflection of some kind of political infighting that they chose to shut it down." Calvin Quek, head of sustainable finance for Greenpeace East Asia in Beijing, speculated to Bloomberg that "The government censored the film because it got 200 million views, and they did not want it to dominate the twin conferences," the annual gathering of top party officials and the National People's Congress, which began in Beijing on March 5.
If anything, censoring the film just creates more buzz about it. Hundreds of millions of people in China have already seen the film and citizens can still find ways to watch it online if they try hard enough. "Many people have saved the file, and there are ways to watch it if someone tries to search for it," said Wen Bo, a longtime environmental activist who's now China adviser for the National Geographic Air and Water Conservation Fund. "In today's world, information spreads really fast. Preventing the free flow of information can really backfire."
"I think it's already served the purpose the [environmental ministry] had intended," Angel Hsu, an expert in environmental governance and policy at Yale University, told Bloomberg. That is, "to jockey for more power and positioning within the government, where its enforcement capabilities have been notoriously weak."
Watch the documentary here with English subtitles:
~~ Help Waking Times to raise the vibration by sharing this article with friends and family…