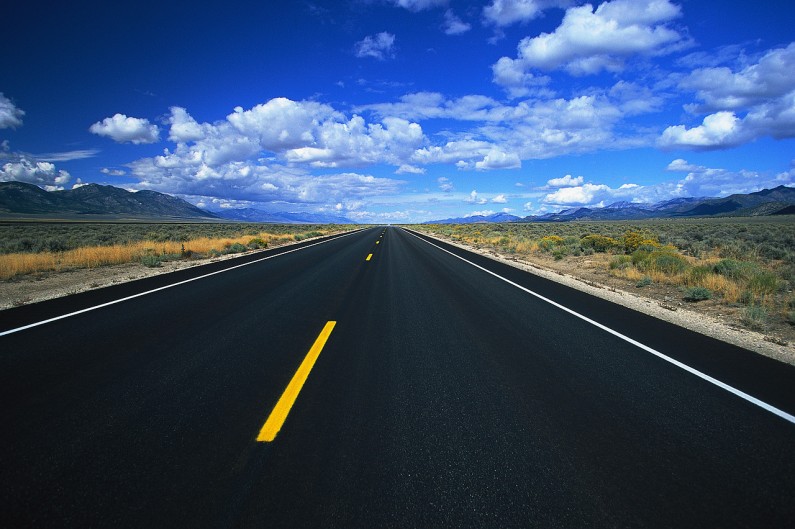 VIA Shareably
Be honest with yourself: at some point you've probably thought about going on a cross-country road trip. Whether it be driving across Canada, United Kingdom, United States, or wherever you're from, it's probably crossed your mind at some point.
Luckily, for those in the United States, the "perfect road trip" has finally been planned.
Discovery News partnered with Randy Olson, a doctoral candidate at Michigan State University, to plan the perfect American road trip.
<img class="alignnone size-full wp-image-6321″ src="http://d4y76v6xf847q.cloudfront.net/wp-content/uploads/2015/04/perfect_road_trip_map_1.jpg" alt="perfect_road_trip_map_1″ width="616″ height="334″ />
Get your friends and buddies together. This route takes you across the US and lets you stop at all landmarks in each and every state. Yes, all 48 continental ones.
<img class="alignnone wp-image-6322″ src="http://d4y76v6xf847q.cloudfront.net/wp-content/uploads/2015/04/perfect_road_trip_map_2.gif" alt="perfect_road_trip_map_2″ width="651″ height="297″ />
With the help of a sophisticated algorithm, this road trip allows you to start in any state. Just hop on at the point that runs through your state and keep going until you're back at your starting point!
<img class="alignnone size-full wp-image-6323″ src="http://d4y76v6xf847q.cloudfront.net/wp-content/uploads/2015/04/perfect_road_trip_map_5.jpg" alt="perfect_road_trip_map_5″ width="670″ height="440″ />
Here is the list of the landmarks you'd stop at in each state on this road trip:
1. Grand Canyon, AZ
2. Bryce Canyon National Park, UT
3. Craters of the Moon National Monument, ID
4. Yellowstone National Park, WY
5. Pikes Peak, CO
6. Carlsbad Caverns National Park, NM
7. The Alamo, TX
8. The Platt Historic District, OK
9. Toltec Mounds, AR
10. Elvis Presley's Graceland, TN
11. Vicksburg National Military Park, MS
12. French Quarter, New Orleans, LA
13. USS Alabama, AL
14. Cape Canaveral Air Force Station, FL
15. Okefenokee Swamp Park, GA
16. Fort Sumter National Monument, SC
17. Lost World Caverns, WV
18. Wright Brothers National Memorial Visitor Center, NC
19. Mount Vernon, VA
20. White House, Washington, DC
21. Colonial Annapolis Historic District, MD
22. New Castle Historic District, Delaware
23. Cape May Historic District, NJ
24. Liberty Bell, PA
25. Statue of Liberty, NY
26. The Mark Twain House & Museum, CT
27. The Breakers, RI
28. USS Constitution, MA
29. Acadia National Park, ME
30. Mount Washington Hotel, NH
31. Shelburne Farms, VT
32. Fox Theater, Detroit, MI
33. Spring Grove Cemetery, OH
34. Mammoth Cave National Park, KY
35. West Baden Springs Hotel, IN
36. Abraham Lincoln's Home, IL
37. Gateway Arch, MO
38. C. W. Parker Carousel Museum, KS
39. Terrace Hill Governor's Mansion, IA
40. Taliesin, WI
41. Fort Snelling, MN
42. Ashfall Fossil Bed, NE
43. Mount Rushmore, SD
44. Fort Union Trading Post, ND
45. Glacier National Park, MT
46. Hanford Site, WA
47. Columbia River Highway, OR
48. San Francisco Cable Cars, CA
49. San Andreas Fault, CA
50. Hoover Dam, NV
It's pretty comprehensive, right?
Please SHARE this road trip with your friends. It's never too late to go on the adventure of a lifetime.