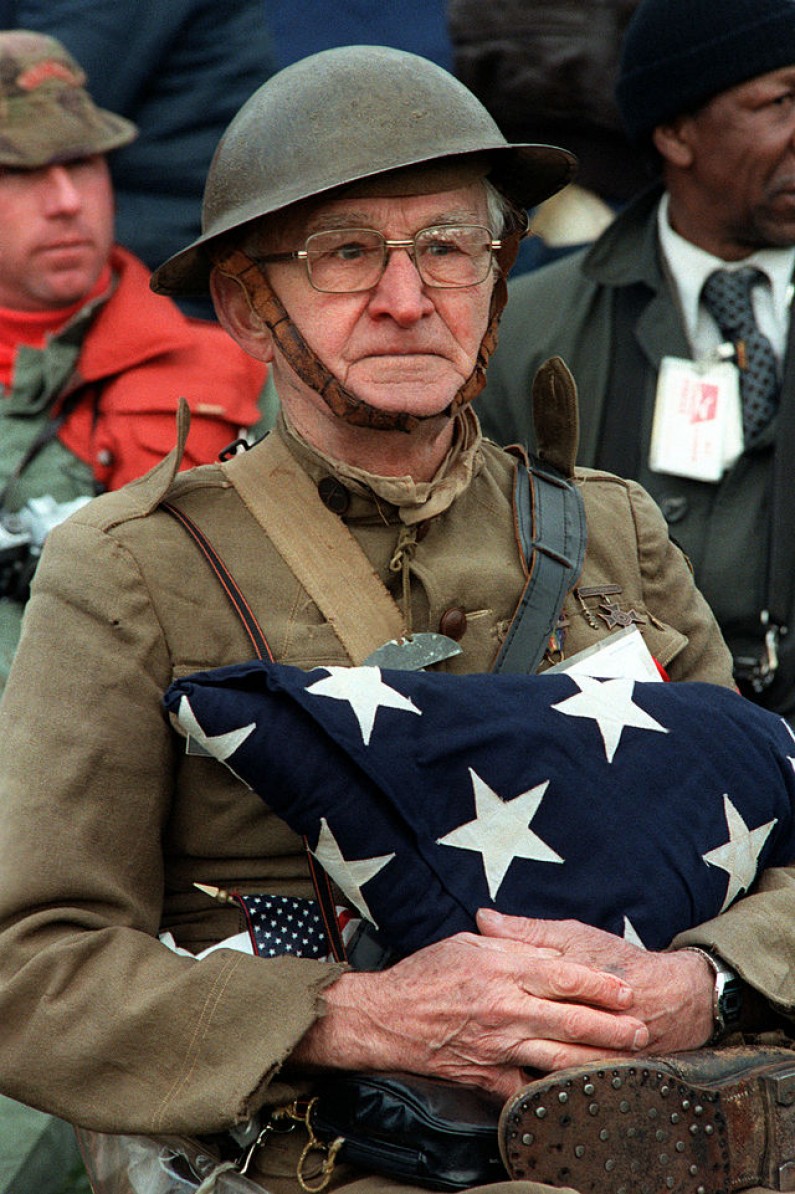 VIA "cnbc.com" by Noelle Swan
Most people celebrate the New Year by making resolutions. The city of New Orleans rang in 2015 by keeping one.
At 6 p.m. on Jan. 2, social workers in New Orleans moved the city's last known homeless veteran into his new apartment – becoming the first US city to effectively eliminate veteran homelessness.
Homelessness advocates around the country are hailing New Orleans as a model for cities around the country looking to end homelessness, not just for veterans, but for all people needing a permanent home.
"The solutions that work for veterans are the solutions that work for all people," says Laura Zeilinger, executive director of the US Interagency Council on Homelessness. "The problem is absolutely solvable when we invest in the practices that we know work."
This time last year, nearly 50,000 US veterans had no home to call their own, according to an annual count. On Independence Day, first lady Michelle Obama launched the Mayor's Challenge to End Veteran Homelessness. Since that time, more than 300 mayors, six governors, and 71 other local officials have joined the pledge to house every veteran by the end of 2015.
New Orleans Mayor Mitch Landrieu took that pledge one step further, promising to meet the goal by the end of 2014.
"We owe our Veterans our eternal gratitude for their service and sacrifice to this nation, and making sure they have a place to call home is a small but powerful way we can show our appreciation," Mayor Landrieu said in a statement Wednesday, announcing that New Orleans had housed all known veterans in the Crescent City.
In total, the city has placed 227 veterans in housing since the start of 2014.
"There's been a lot of skepticism as to whether this is a problem that we can actually solve and I think that [New Orleans' progress] is a proof point for us as a nation that this is something that can actually be done," says Ann Oliva, deputy assistant secretary for special needs at the US Department of Housing and Urban Development (HUD).
Part of the reason New Orleans was able to achieve this goal first is because the number of veterans needing housing was relatively tenable.
The annual point-in-time count taken in January 2014 found just 193 homeless veterans. Over the course of the year, outreach workers identified an additional 35 veterans who had not been included in that count. However, in the end, the total number of people needing housing placement was relatively small compared with the numbers seen in larger metropolitan areas. The January 2014 count found 714 homeless vets in Chicago, 1,645 in Los Angeles, and 3,739 in New York.
"There are of course other cities and states that have higher numbers, but the kinds of barriers that they have been able to overcome as a partnership within the city of New Orleans is really just a landmark," Ms. Oliva says. "If they can do it, I think that other communities can do it. And they can definitely be a model for other communities to tackle this in their own community."
On any given night, homelessness advocates say, there are as many as 600,000 people in the United States sleeping in emergency shelters, abandoned buildings, and park benches because they have no place to go.
The country as a whole has made strides in addressing chronic homelessness. Since 2005, the number of people categorized as homeless declined by 17 percent, according to the National Alliance to End Homelessness.
But the New Orleans story is the first inkling that total eradication, even for one specific subgroup, is actually possible, Oliva says.
The New Orleans model has been built on an all hands on deck approach that relies heavily on coordination between local, state, and federal agencies as well as the non-profit outreach community and private landlords.
UNITY of Greater New Orleans, the lead agency responsible for coordinating all homeless housing and services in the area, worked with 60 nonprofit and government agencies to meet the mayor's deadline.
An apartment complex was renovated specifically with the goal of housing homeless veterans and is operated by UNITY.
Now that all known homeless veterans have homes, the city has implemented a rapid response plan to make sure that newly homeless veterans can be placed into housing as quickly as possible. The city has committed to housing every newly identified veteran within 30 days.
In most cases, outreach workers are able to finalize housing placements in as little as two weeks, says UNITY Executive Director Martha Kegel.
"We can't say that no veteran is ever going to be homeless again," Ms. Kegel says. "But what we can say is that we are not going to have veterans living as homeless for very long."