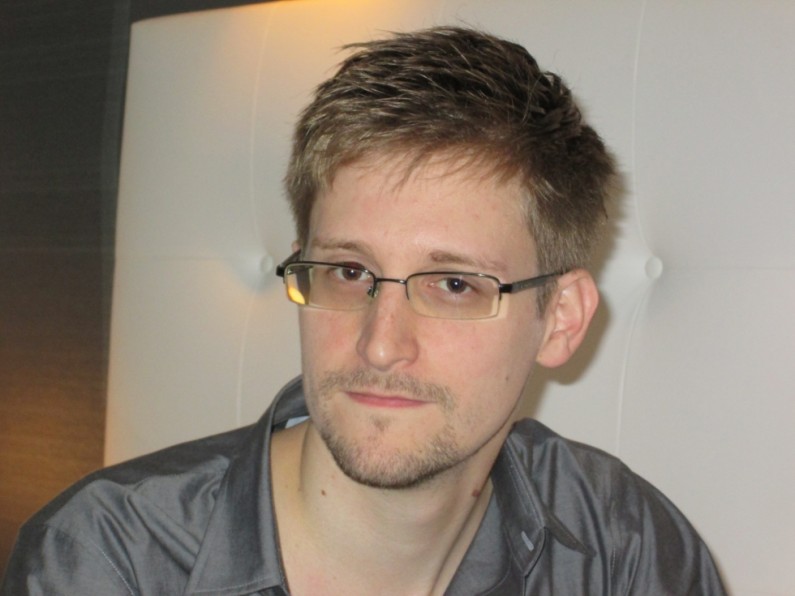 VIA "gothamist.com" by Lauren Evans, reporting by Maud Rozee
A bust of Edward Snowden was erected overnight in Fort Greene Park—and it's already been covered up by authorities.
[UPDATE BELOW] The 100-pound bust of the (in)famous NSA whistleblower was erected near the park's Prison Ship Martyrs Monument early Monday morning. The artists who pulled it off told ANIMAL:
"Fort Greene's Prison Ship Martyrs Monument is a memorial to American POWs who lost their lives during the Revolutionary War. We have updated this monument to highlight those who sacrifice their safety in the fight against modern-day tyrannies. It would be a dishonor to those memorialized here to not laud those who protect the ideals they fought for, as Edward Snowden has by bringing the NSA's 4th-Amendment-violating surveillance programs to light. All too often, figures who strive to uphold these ideals have been cast as criminals rather than in bronze. "Our goal is to bring a renewed vitality to the space and prompt even more visitors to ponder the sacrifices made for their freedoms. We hope this inspires them to reflect upon the responsibility we all bear to ensure our liberties exist long into the future."
Authorities quickly covered the bust with a tarp, thus shielding parents from all sorts of invasive questions from their curious offspring, like "What is the NSA?" and "Isn't it ironic that the bust of a man known for blowing the lid off of the country's surveillance program is now being physically hidden with a tarp?"
Most visitors to the park, it seems, have no problem with Snowden's likeness watching over them as they walk their dogs.
"By covering it, it attracts more attention to the issue of censorship" park-goer Justine Williams told us. "I thought it was a fantastic stunt and act of resistance. It so beautifully slipped into the aesthetic of the other things in the park."
As one passerby earnestly asked: "When's the unveiling?"
The NYC Parks Department declined to comment on the guerilla bust.
Reporting by Maud Rozee
Update, 4:10 p.m.: And that's the end of that.