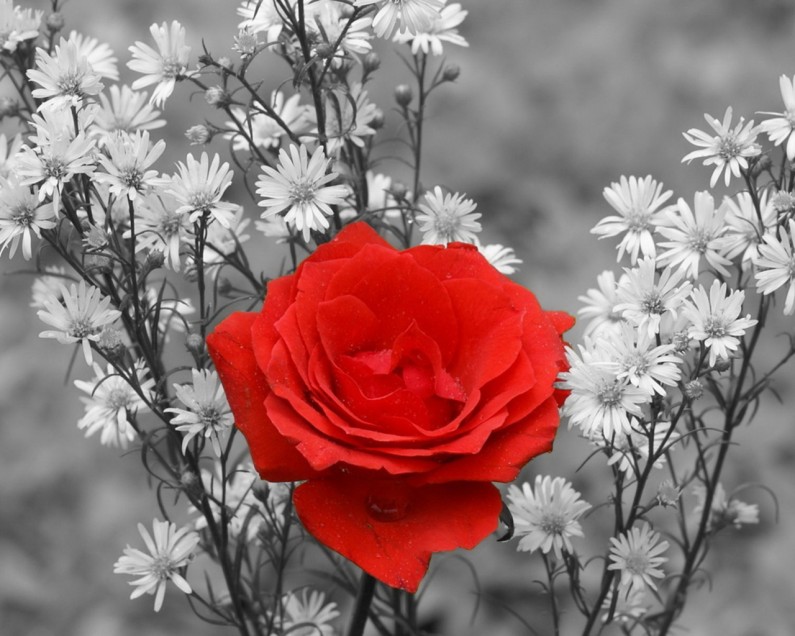 Buying a gift for the woman you love can be stressful. You want her to think you have good taste, know you care, and giggle a little bit – that's a tall order. In the back of your mind, you know chocolates and a dozen roses doesn't really get it done.  Instead of opting for the classic teddy bear… getting her any one of these gifts (or if you really want to splurge- a small collection of them) will not only get that perfect 'awe' sound out of her, but guarantee you something in return.  These gifts will not only steer you clear of the doghouse but will take you to the more exciting rooms instead…
This year… think outside the Rose. But if you feel compelled, a single rose will accompany any of these gifts flawlessly.
1.  Sparrow Mia Culotte
Lingerie is a classic right? Step it up with this elegant and delicate(just like her) piece.  Make sure she knows that's why you bought them.
2.  Komono Leopard Watch
Every girl loves her bling and this one stands way-out from your basic watch.  Let her know she's one of a kind.
3.  Toasty Pajamas
You can take your sweatpants back because she'll love her new and cute-as-hell set of PJ's.
4.  Red Mini Jambox
High Quality sound and super portable.  You can take Drake or Sinatra with you anywhere while you two get busy.
 5.  The Lip Slip
Her lips will be well taken care of and taste delicious with a combination of sweet almond, jojoba and macadamia nut oils.  And it comes wrapped… Win.
6.  Golden Handcuffs
Because fuzzy cuffs are basic.  Step your game up… every woman loves Gold.
7.  Hail Nails Gothrotica Collection
She will be feeling some type of way with unique colors and sexy names like Lust Butter and Sapphire Smut.
8.  Affaire 10 Stockings
Wolford sets the bar for luxury hosiery.  They are made to perfection.  Even if she doesn't wear them to events she can sure as hell wear them for you.
9.  The Burlesque Bralette and Knicker
Regular lingerie is so boring.  You can both have fun with this set.  Go the extra mile, have it delivered to her with a note telling her to be wearing it at X'o clock.
10.  Nars Orgasm Blush
She can add some color to her cheeks even when you're not around to do it.
11.  Louise Shrunken Robe 
Sexy and feminine robe that shows some skin.  This will pay for itself when you see her wearing it.
12.  Doll House Locket
If she's holding secrets or a picture of loved ones, let her do it with style.
13.  Victoria's Secret Bikinis 
The most wanted bikinis in the world.  Lucky for you their 2014 line just launched, so stay ahead of the game and get her the best quality now, so when summer rolls around she'll be ahead of all her friends.
14.  Aphrodisiac Cooking Class
Get her excited with a sexy cooking class.  This one might be harder to pull off depending on where you live, but it'll be worth it.
15.  Ozo Incense Pyres
Every girl loves candles.  Take it one step further with this tempting smell and modern design.
16.  Michael Kors Handbag 
A girls two favorite letters put together, MK.  Nothing says you care about her like an expensive purse.
17.  Burberry Trench Coat 
There is nothing more iconic on this earth than a world-famous Burberry coat.  Best case scenario, she can wear the coat for you… just the coat.  Burberry is as exquisite in price as it is in taste, check out London Fog for almost the same quality but easier on your wallet.
18.  Chanel Number 5 
The signature fragrance for the most powerful women in the world since before you were born.  Let her know she's strong.