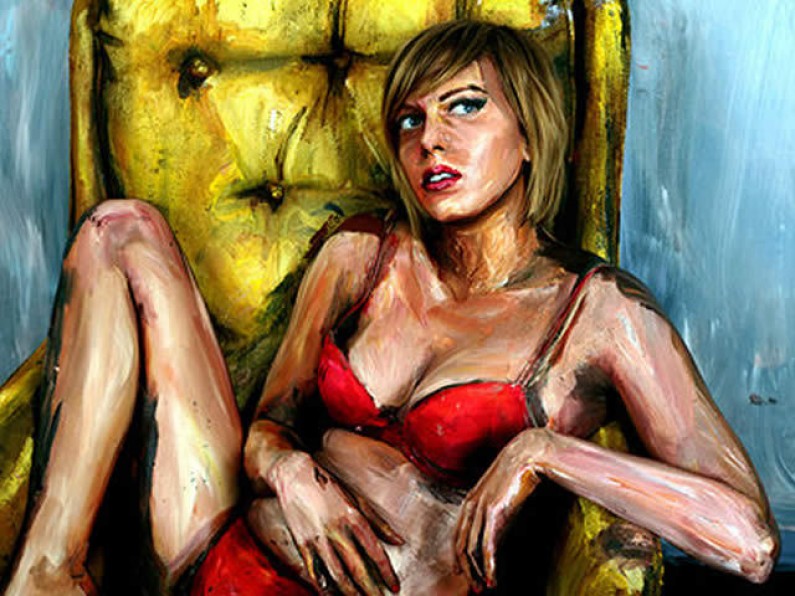 VIA "pulptastic.com" author not specified
If you thought these were regular paintings, think again.
You could try to guess what makes these pictures so brilliant, but I'm pretty sure you'd be wrong.
At first glance, one would think that Los Angeles-based Alexa Meade's painting style — thick and heavy brush strokes, intense colors, exaggerated highlighting and shadows — is pretty, well, simple. Traditional, even.
That is, until you realize that her painting is breathing.
Yes, Alexa Meade paints people…literally.
Her medium is acrylic on human skin, and she fashions them in such a way that her models appear like 2D, flat images against an Expressionist background…
All images are courtesy of AlexaMeade
Alexa has exhibited her unique artworks in some of the most renowned galleries in the world, including the Saatchi Gallery in London, the Smithsonian's National Portrait Gallery in DC, Postmasters Gallery in New York City, Galerie Ivo Kamm in Switzerland, and Ingo Seufert Gallery for Contemporary Photography in Germany. The artist has also been featured in various media channels: CNN, NPR, and in WIRED, The Wall Street Journal, The Washington Post, and The Guardian.
Would you have noticed that the models in her paintings were real, live people?