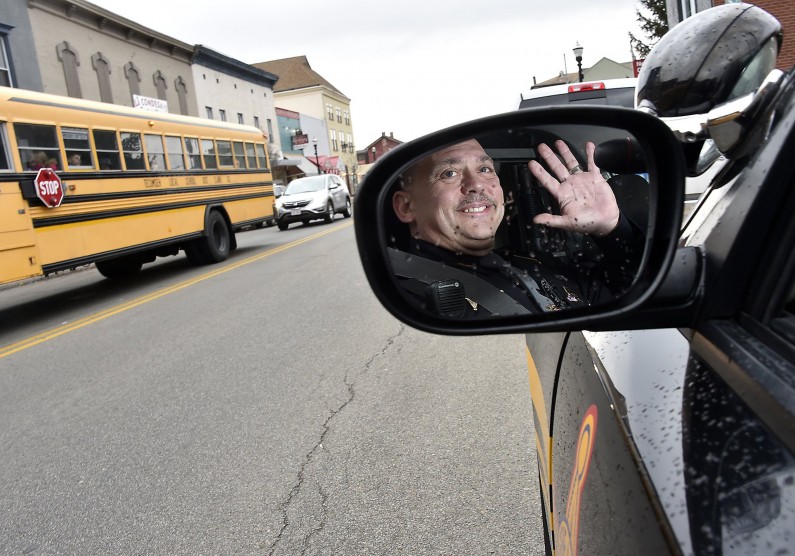 VIA "countercurrentnews.com"
The City of New Carlisle completely eliminated their police department several years ago. Many warned that crime would soar, but the exact opposite has happened.
Since the city just outside of Dayton, Ohio canned their cops, they had been contracting with the sheriff's department for any absolute emergency policing. But now they have even cut that down to a new level that they have determined to be their "bare minimum."
Recently, the City Council voted to cut the deputy contracts down from $500,000 annually to $300,000. City Manager Kim Jones argued that even contracting with the deputies to the tune of $500,000 has been completely unnecessary.
 "Anyone can figure it out and they can do the math — with only two deputies working, it does not give you 24/7 police coverage in the city," Clark County Sheriff Gene Kelly exclaimed in frustration with the cuts.
But the City of New Carlisle says that's fine with them. For non-emergency calls, like a theft or a non-injury vehicular crash, if a contracted deputy isn't on duty at the Sheriff's Department, residents will just fill out a report when they are.
"This is going to be a very dramatic and drastic change that people will see a response time that they've never seen before," Kelly said. But Jones says the city can make due. Filling out a report immediately isn't actually necessary for non-emergencies.
Since the move by New Carlisle, some residents in neighboring small towns like Yellow Springs, have called for dropping the cops and saving tax payers a ton of money.
(Article by M.A. Hussein and M. David)